Hosting international events is the norm for some businesses. For some companies, those events happen only once in a while, and when they do, it's usually a big deal. However, whether a company organizes occasional or regular international events, a major problem faced is how to make a connection with everyone despite the diversity of languages. Here are 5 things you need to know when organizing an international event: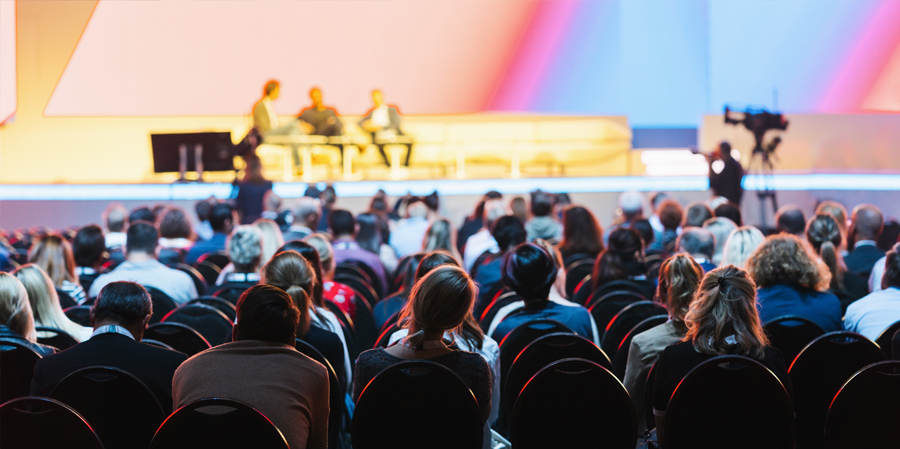 Prepare multilingual content for the international event
Preparing for international live events requires careful preparation of the content delivered to audiences in different languages. In particular, conference materials, websites that will be used by attendees such as registration pages, feedback pages and other content that will be made available to event attendees must be prepared in the following languages. Engage the services of professionals to translate your documents online and offline for you at Transcreatio instead of using Google Translate, this is because using Google Translate can render the content unprofessional or leave out important information.
Selection of international speakers
Speakers at your event must be individuals from the different countries where your event will be held. When attendees see people speaking their language, they make a connection and you'll be more willing to pay attention. Inviting international speakers to your event is one of the best levers you can use to get the attention of people who speak a language other than your own. Thereby, you create a multicultural atmosphere for your event, connect people and build a trusted community.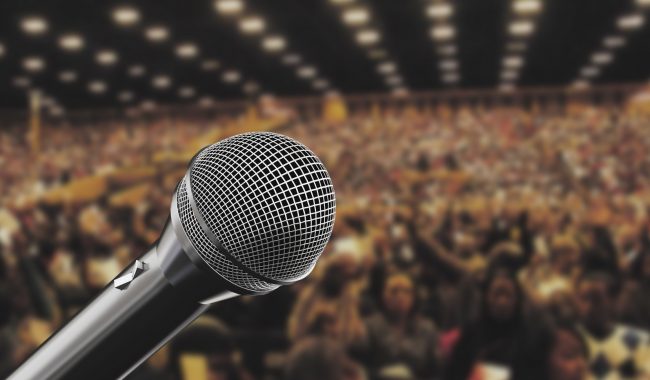 The details make the difference
In the era of development, creativity is always appreciated in all aspects.
If you want to make a pleasant surprise for the guests, which is also how they remember the event, think about everything from the smallest detail: how they check in, who will greet the participants with what format, what music will be played, do you have an interesting angle in the hall, how and what your presentation should look like.
Small details but easily captured and created a wow effect for the participants. That is exactly one of the things that makes an event successful.
Make sure to delegate work efficiently
In an event or conference with hundreds of people, you alone will not be able to manage everything yourself.
In addition to your core organizers, it's certainly not a bad idea to recruit college students to join as collaborators. Young people full of enthusiasm and energy as well as creativity will be a plus in the event organization process. Once you've broken down by areas, make sure everyone knows what they're doing before, during, and after the event.
And finally, of course the media
Create a strategy for marketing your event that includes sending some powerful messages through PR campaigns, online content, and email. Post interviews, blog posts, photos, shows, speaker announcements, and more. on your conference website to help build excitement. And get people involved in the conversation on social media by creating hashtags for your conference.
With the improved reach due to video conferencing, make sure your ad campaigns are running right up to the day of your event to attract late signups.
International events are a great opportunity to share knowledge and encourage networking. It gives you the opportunity to showcase your business or organization, as well as promote new products and services.
TRANSCREATIO PROVIDES TRANSLATION & INTERPRETATION SOLUTIONS BEST TO YOUR NEEDS
As a language solution provider, with extensive experience and deep understanding of many different languages ​​and cultures, TRANSCREATIO is confident to bring reliable translation solutions. No matter what type of translation or interpretation you need, we are committed to making your event a success.
Translating Company Materials, Proposals and Profiles
Translating Conference Materials
Interpreting Meetings/Conferences
With a group of experienced translators and interpreters in multiple languages and cultures, we promise to deliver the accurate translation and interpretation as per required. Contact us for in-time consultation at: Contact Us or our hotline: +84 936 063 012.
————————————